This week, Our Daily Green has been receiving emails to participate in a fabulous week long
No Impact project
showcased by
Yes! Magazine
. If you're unfamiliar with the book, blog, and documentary by
Colin Beavan
, watch the short clip below. Briefly, he set out to live for a year with no environmental impact and chronicled his adventures in several media outlets. He's truly a "rock star" to the environmentally aware.
Such individuals inspire me to do better, but in complete honesty, I look outside at the 20 degree weather, with nothing but locally grown snow cones and salted roads, and I just find myself grateful for my heated indoor space and vehicle to move me from one heated space to another.
Much like aerobics classes can be too intense for a beginner, so can going green. That is why this week I've chosen to discuss LOW impact changes instead of the NO impact changes. (
Today's No Impact challenge was to consume less energy and they suggested Herculean efforts that would intimidate a novice *a green green?*)
Just like a couch potato will not do well in a triathlete competition, we'll start with baby steps here. Consider Our Daily Green your personal trainer.
Let's get started!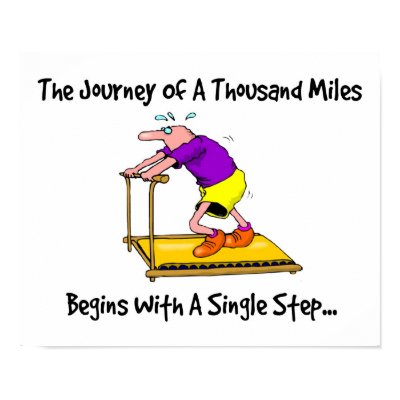 1. Get up and walk around your house and
turn off any lights, radios, or televisions
that are in unoccupied rooms. Pretend your father is walking around the house asking if someone owns stock in the electric company. Yes, that is part of the universal dad code, inspecting for unnecessary lights that are on.
2.Make note of how many of those lights are still incandescent bulbs and put
fluorescent
or LED bulbs on your shopping list. Replace one bulb a week until you no longer use incandescent bulbs.
4. After you push the refrigerator back in, fill empty containers with water and put them in the refrigerator. A
full refrigerator runs better
and more efficiently.
5.
Air dry your laundry
. In addition to saving energy, it will add moisture to the dry winter air and also the clothing will be less staticy.
Not a bad LOW impact workout! Congratulations!