Adapted from:
Broad Noodles with Lentils: Sagnatiellie Lenticchie on the Food Network
Broad Noodles with Lentils: Sagnatiellie Lenticchie
by Mario Batali, 2002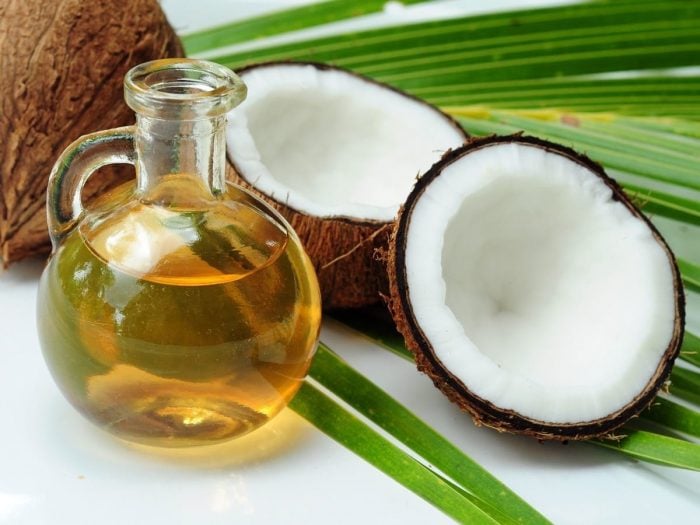 This recipe is a twist on the Mario Batali recipe lined above. We've highlighted some of our favorite ingredients. Our Daily Green has begun to utilize coconut oil much more frequently in recipes. In addition to the incredible aroma (like being at the beach on a cold winter day!), coconut oil is an excellent source of lauric acid which helps the body fight viral and bacterial infections as well as increasing HDL (the "good cholesterol") more than any other fatty acid. We also were thrilled to still be able to pick fresh rosemary (in January!) from our herb garden, as this winter has been quite mild. We hope you enjoy this
recipe
.
Ingredients
1 1/2 cups
lentils
2
bay leaves
for lentils, plus 1 bay leaf for sauce
3 tablespoons
coconut oil
1
onion
, chopped
1/4 teaspoon of red pepper flakes
2 teaspoons
thyme
1 sprig
rosemary
3 cloves
garlic
, whole
Salt and pepper
1 (32-ounce)
canned tomatoes
and their juices
12-ounce package of egg noodles, cooked al dente
Directions
Place the lentils in a large pot, add the bay leaves, and water to cover and rise 2 inches above the solids. Bring to a boil, reduce to a simmer, and cook about 40 minutes.
In a heavy-bottomed skillet, heat the oil over medium-high heat. Add the onion and red pepper flakes and cook over medium heat for 5 minutes, until onion softens and begins to color. Add the bay leaf, thyme, rosemary, garlic, salt, and tomatoes. Stir the tomatoes and break them up with a wooden spoon and cook until the tomatoes are cooked and dark rust in color.
Add the lentils to the tomato mixture. Season with salt and pepper, remove the herb sprigs and garlic cloves and serve over noodles, divided evenly among 6 warmed pasta bowls.
Enjoy!