As the world closes in on the
pressure-filled, gift-giving, prove-you-love-me
holiday otherwise known as Valentine's Day, the media inundates us with suggestions of flowers, candy, or jewelry.
The truth is, if you love the planet and your health, none of these choices are particularly loving gifts. Cut flowers grown in artificial conditions, shipped from seasonably warm climates far away leave quite a carbon footprint. Candy leaves a caloric footprint with none of the nutritional benefits. Metal mining is environmentally destructive, with 20 tons of ore required to produce enough gold for a single ring. Gold mines also release cyanide and
mercury
into nearby water sources, are associated with poor safety standards, inhumane labor practices, and disregard for the rights and interests of indigenous people.
What should an environmentally, green loving, socially responsible lover do to appropriately validate an expression of love? This writer has always been impressed by the opportunities to make memories, which leave no carbon footprint, do not add calories, and certainly do not exploit workers.
If you feel the compulsion to spend money as a demonstration of your undying love and devotion to your significant other, a memory of time spent together is a great place to start. There is a company I partnered with that feels the same way, Xperience Days, a company that specializes in EXPERIENCES, not things. They provide the opportunity to do something together, in a variety of cities around the United States, sorted by zipcode.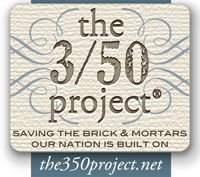 They offer diverse opportunities, such as, glass blowing classes, horseback riding, dinner cruises, wine tastings, walking city tours, hot air balloon rides, spa days, golf gift certificates, and more. They have an incredible selection sorted by either location or type of activity.
Another aspect of this company I really appreciate is that it encourages the consumer to patronize their local economy, a movement strongly supported by the
3/50 project
, an advocacy program for shoppers to shop at locally owned businesses.
This year on Valentine's day, share the love you have for each other with the planet we call home. Have a wonderful weekend!